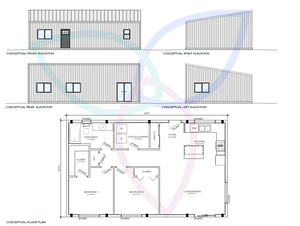 Value Engineered Barndominium Kits By Trillium Steel
Trillium Barndominiums is your first step towards owning a green, energy efficient, and affordable home. A package by Trillium Barndominiums provides the essentials you need to assemble the structure and architectural elements of your home's exterior. Designed for both DIY enthusiasts, and professional installers in mind. Each package comes complete with the essentials to get the exterior of your home completed, along with detailed instructions on how to make it come to life. Whether you're a first time home buyer, or looking to downsize and enjoy retirement, our premium steel shell kit provides excellent value. We have taken the guess work out of architectural, structural and exterior design elements of your project, selecting each item with care. We offer technical support for every aspect of the construction, and can even provide video or on-site construction support to ensure a smooth build!
Every package comes complete with a pre-engineered foundation kit, and pre-engineered exterior steel framing kit, making your green home - building code compliant!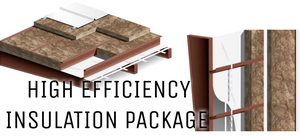 Superior Insulation
Available fiberglass insulation packages to suit your unique structure and r-value requirements, keeping you cozy and warm in the winter months, and naturally cool during the hot seasons.
BARNDOMINIUMS
Trillium Barndominiums provides the most complete Barndominium kits available in Canada!
View more about us at
the about us
page